KaraFun Pro Simplify your karaoke!
KaraFun Pro Offer
Easy to install
You'll only need a computer or tablet to use KaraFun.
Easy to use
35,000 songs available on any app, with or without internet.
Designed for professionals
Queue management, scrolling banner, customizable logo... KaraFun adapts to your needs.
Zero engagement
Start and stop your subscription whenever you want, with one click.
Adapted pricing
The KaraFun offer starts at € 39,00 and adapts to your needs (up to 49 rooms!).
Trusted partner
KaraFun has been the go-to solution of many karaoke professionals around the world for more than 10 years: bars, communities, companies, KJs.... why not you?
Subscriptions starting at € 39,00
Tariffe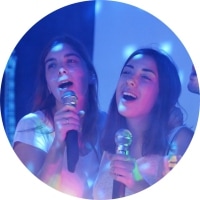 A pro subscription for...
Karaoke Bars, Corporate Parties, Campgrounds, KJs, Public Events, Recreation Center...
Exclusive Benefits of the Professional Subscription
Apps for all of your devices (computer, tablet, mobile)
Remote control via any smartphone
Professional licence included
Complete offline sync (full catalog)
Priority technical support
Customizable scrolling banner
Up to 49 rooms on the same account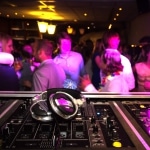 How to use KaraFun...
Connected to a video projector and your mixing console,KaraFun for iPad is the ideal solution to organize your karaoke party and allow singers to manage themselves.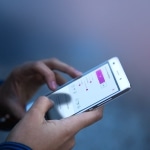 What you'll like...
The scrolling banner displaying the next singers, offline synchronization for non-networked areas, remote control mode that allows you to manage KaraFun from your smartphone.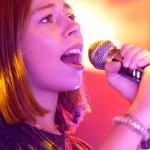 How to use KaraFun...
KaraFun for iPad or Android, a simple solution for a complete experience. Plug it in and connect it to a TV and monitors, it's the ideal solution for a unique experience!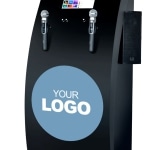 What you'll like...
The customizable logo displayed on the screen, session and time management, easy connections to your projection and sound system, and easy sign up to KaraFun Pro.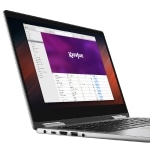 How to use KaraFun...
KaraFun for Windows or Mac is allows you to manage your karaoke from A to Z right from your own computer. Connect a projector, a big-screen TV and instantly enjoy a dual display.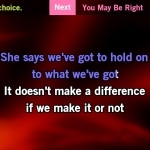 What you'll like...
The scrolling banner to display the next singer or your bar's happy hour offers, the offline synchronization in case of unreliable internet and the remote control via smartphone allowing your customers to send their requests directly to the app.
Qual è l'abbonamento più adatto per me ?
Se possiedi diversi esercizi o sale, bisogna scegliere l'offerta corrispondente al numero di esercizi o sale che desideri attrezzare per poter utilizzare KaraFun simultaneamente in ogni posto.

Se sei un KJ, è sufficiente una licenza per 1 esercizio.
Cosa si intende per sala ?
Una sala corrisponde ad una richiesta KaraFun Player.

Per definire semplicemente il numero di sale necessarie, basta contare il numero di computer che utilizzeranno contemporaneamente KaraFun Player.

Se sei un KJ, utilizzerai probabilmente una sola installazione di KaraFun Player, il che significa che un abbonamento per una sala sarà sufficiente.

Se hai un locale con più sale di karaoke che propongono KaraFun Player in simultanea, bisogna scegliere il numero di sale corrispondente al locale.
È necessaria una connessione internet ?
Una semplice connessione ADSL (Wifi) o Mobile (Edge, 3G, 3G+ ou 4G) è sufficiente per connettersi al catalogo di KaraFun.

Puoi anche utilizzare KaraFun Player in modalità offline per accedere al catalogo di KaraFun senza connessione internet (esclusivamente per gli abbonati), o utlizzare i tuoi karaoke personali.
Posso scaricare i file karaoke di KaraFun ?
I 30,000 karaoke sono disponibili in lettura illimitata su KaraFun Player, KaraFun Web e KaraFun Mobile, con una semplice connessione internet.
Puoi anche creare e salvare le tue playlist in modalità offline con KaraFun Player (esclusivamente per gli abbonati,
per saperne di più
).
Posso disdire l'abbonamento in qualunque momento ?
Si, puoi disdire l'abbonamento quando vuoi andando sulla pagina "Il mio profilo". È gratuito e con effetto immediato.

L'abbonamento non sarà rinnovato il mese successivo.
Posso usare KaraFun Professionale per un evento pubblico ?
Il tuo abbonamento KaraFun Professionale ti permette di utilizzare KaraFun a titolo professionale e di usufruire del catalogo completo.
Tuttavia, prima di organizzare un evento pubblico, bisogna contattare il tuo ente locale di gestione collettiva del Diritto d'Autore, per le questioni relative al pagamento dei diritti musicali. (guarda la lista
qui
).
Il mio computer è compatibile con KaraFun Player ?
They trust KaraFun for their business





Not convinced?
Contact us today and
we will be happy to answer your questions
pro@karafun.com